| | In Swedish In Swedish frames|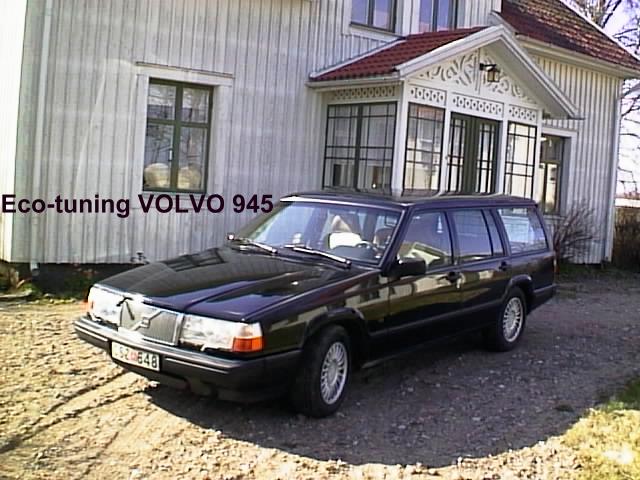 NEW. Veg-Conversion of diesel-engine.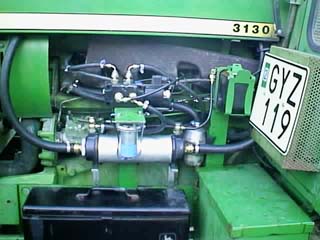 Welcome to Skeppsta Maskin AB homepage.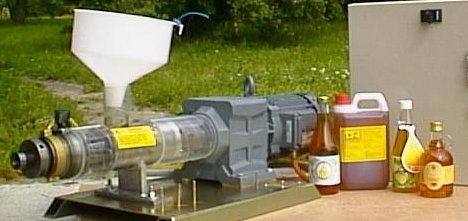 Manufactured in Täby Örebro-Sweden TäbyPressen, Täby Pressen, Täbypressen, Täby pressen, Täby Pressen, TabyPressen, Taby pressen.
---
One series of economic oil-presses from Täby pressen.Type 20 Type 40a Type 55 Type70 Type90 Filter70S
Screw presses for cold pressing RAPESEED, LINSEED, FLAXSEED, SUNFLOWER SEED, SESAME SEED, PEANUT, GROUND-NUTS, MUSTARD SEED, POPPY, COTTON SEED, JOJOBA, HEMP, RAPSSAAT, SENF, MOUTARDE, GRAINES DE TOURNESOL, COLZA, SONNENBLUMENKERNE, CHANVRE, ARACHIDE, etc. The ideal press for everybody who intends to produce oil, edible oil, tractor oil, chain saw oil, biodiesel, Rapsöl, RME, Pflanzenöl, hemp seed oil, health food, Reformkost etc.You can choose different models of presses. Manufactured by concentrating on reliability, durability, low weight, easy serviceability, simple power supply and a low price.
Export market up to now: France, Germany, Esthonia, Lithuania, Saudi Arabia, Zimbabwe, Canada, Malaysia, Denmark, Norway, Finland, Nigeria. Romania, Great Britain, Uganda, USA, Australia Dealers Tel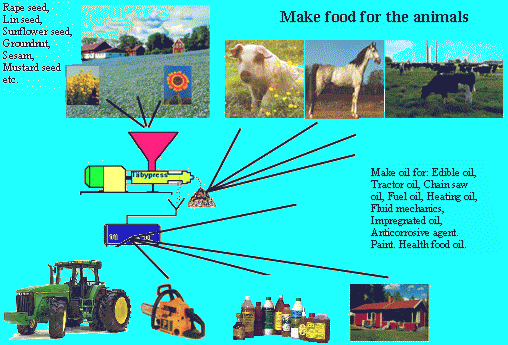 ---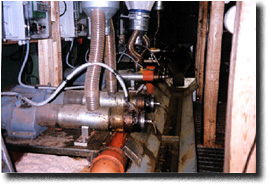 6 unit of TäbyPress Type 90
Drive your car, tractor with raw straight rapeseed-oil with VEG-TUNING SKEPPSTA MASKIN AB
Advantages of the Täby Press Plant Get started with oil-pressing Links Veg-tuning
The oil-press manufacture by Skeppsta Maskin AB outside Örebro in Sweden. Kugg-Wheel Gear Motor to Type 40a comes from Varmec. Oil presses Type 55 , 70, and 90 comes kugg-wheel gear motor from Varmec . Hardening from Skeppsta Maskin AB Örebro. Zinc-plating from Bergslagens Förnickling AB.
Technical data and price of oilpresses, click below.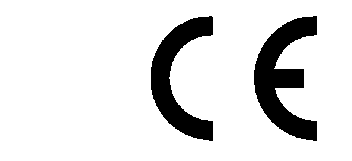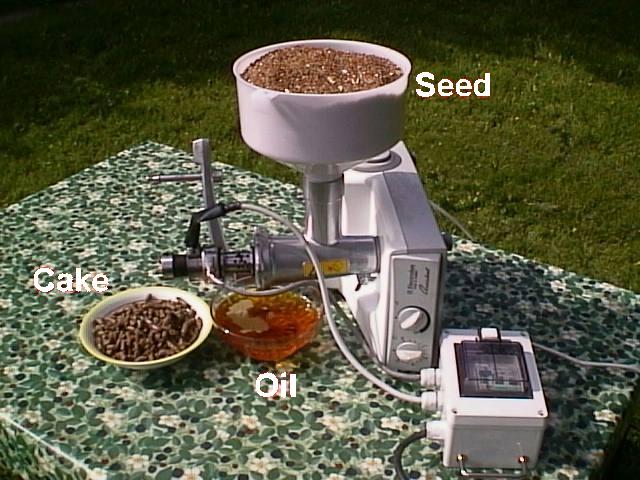 Type 20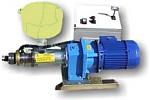 Type 40a

Type 55


Type 70

Type 90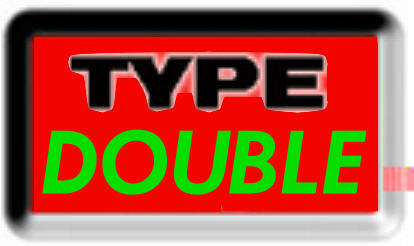 Type -2 Double


Filter70 Rebuilding from others manufacturer Water content meter.
Seed cookie guard
LINFRÖOLJA(Only in Swedish)
LINFRÖKAKA(Only in Swedish)

Swedish Lin seed oil (Only in Swedish)
Norway Seller for flax-oil Liers Produkter Tel +47 63 82 45 12
Hemma hos Jan Greger Persson med TäbyPress Type 90 (Only in Swedish


---

Kind regards Bengt Jonsson Skeppsta Maskin AB Täby Skeppsta SE-705 94 ÖREBRO SWEDEN Tel:+46-19 22 80 05 Fax:+46-19 22 80 05

Svenskt hem English home WED design Bengt Jonsson